The Lowell Board of Education works collectively and conscientiously to establish programs and procedures which will best help all students to achieve at their highest potential, and do so within the financial limitations of the district. The Board of Education functions as a legislative body in formulating and adopting policy, by selecting an executive officer to implement policy and by evaluating the results. Our Board of Education functions openly, and seeks the involvement and contributions of the public, students and staff. Your communication, as a school community is extremely important to us and we welcome your input!

Board Meeting Dates


Board Policies


Contact the Board of Education
Virtual Meetings
In compliance with Public Act 228 of 2020 and to preserve the public's right to address the Board of Education, anyone wishing to do so may join the Board meeting remotely.
If you wish to speak at the meeting you will also need to complete the Audience Comment Form and email the form to the Superintendent's Assistant at sdedonado@lowellschools.com.
Access to open meetings:
Board of Education

Please join my meeting from your computer, tablet or smartphone.
https://global.gotomeeting.com/join/741626733

You can also dial in using your phone.
United States: +1 (669) 224-3412

Access Code: 741-626-733

Join from a video-conferencing room or system.
Dial in or type: 67.217.95.2 or inroomlink.goto.com
Meeting ID: 741 626 733
Or dial directly: 741626733@67.217.95.2 or 67.217.95.2##741626733

New to GoToMeeting? Get the app now and be ready when your first meeting starts: https://global.gotomeeting.com/install/741626733
Board Members
Brian Krajewski: President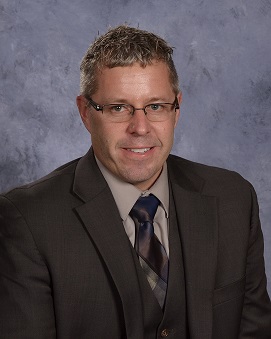 Brian Krajewski was elected to the Board of Education in 2011. His term expires in December 2024. Brian is the Director of Administrative Operations at Blue Cross Blue Shield. He holds a Bachelor of Science Plastics Engineering Technology Degree from Ferris State University. Brian is a tireless volunteer in our community: Pink Arrow Board Member; Gilda's Club Charter Board Member. Brian and his wife Julie have a son, Derek (Lowell Class of 2014), who is studying Industrial and Labor Relations at Cornell, and a daughter, Danielle (Lowell Class of 2015), studying Plastics Engineering Technology at Ferris State University. The Krajewski family have lived in Lowell for over 18 years.
Laurie Kuna: Vice-President
Laurie was elected to the Board in November 2012. Her term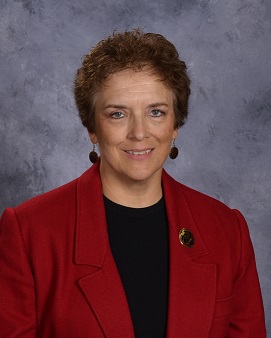 expires in December 2024. She retired in 2010 after 29 years teaching English—including literature, composition, journalism and creative writing—at Lowell High School. Now days, she spends her time in various writing pursuits and traveling. She holds both a Bachelors degree and a Masters degree from Michigan State University. Her Board goal is simple in theory—find economically responsible ways of providing Lowell Area Schools' staff and students with the tools and resources necessary to succeed. She also accepts the far more complicated challenge of making that goal a reality.
Gary Blough: Treasurer
Gary Blough was elected to the Board of Education in 2010. His term expires in December 2022. Gary is a Partner with Family-Owned 3000+ Acre Crop Farm, Blu Sky farms in Lowell and is a retired mail carrier from the Lowell Post Office. Gary earned an Associates in Business Administration, from Grand Rapids Junior College and 36 Years as Chief financial Officer and Co-Owner of Growing Dairy and Crop Farm. Mr. Blough has volunteered as a docent and for other activities at Lowell Historical Museum. A long time Lowell resident, Gary has a wife Laurie, and two children who are graduates of Lowell Area Schools. Gary embraces the educational philosophy that our local values as parents, teachers, and community leaders, should serve as the educational guide for the students of Lowell Area Schools.
Pat Nugent: Secretary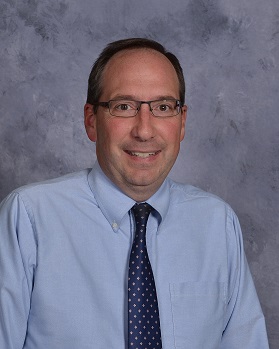 Pat Nugent was elected to the Board of Education in June 1998. His term expires in December 2022. He serves as Chairman of the St. Patrick Church History Committee, member of the St. Patrick Cemetery Committee, and has held the position of president of the Grattan Township Historical Society. Mr. Nugent earned his Bachelor of Arts degree in History Education from Michigan State University. He also has a Master of Education degree in Secondary Education from Grand Valley State University. Pat has been serving as Secretary of the Board of Education since 1999. He also serves as the Board representative to the Lowell Education Foundation. Pat teaches at West Catholic High School.
Tom Kaywood: Trustee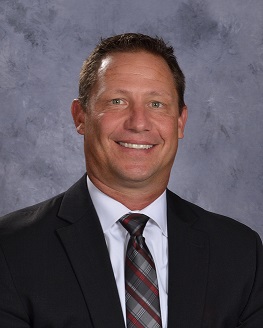 Tom was appointed to the Board of Education in November 2011. His term expires in December 2024. Tom and his wife Lisa have lived in the Lowell school district for more than 15 years and have two children who are graduates of Lowell High School. They are active supporters of Lowell Area Schools. Tom is an architect who has spent much of his career designing public education facilities. We are excited about the unique experience and perspective he brings to the Board.

Dan Stephens: Trustee
Dan was appointed to the Board in September 2017. His term expires December 2024. He has been married to his wife Kim for 28 years and has lived in Lowell for 21 years. They have 7 children, 4 have graduated from Lowell (all currently attending college) and 3 are still in the district. Dan is the program manager for General Motors and has worked there for 32 years. Dan spends time following and supporting his children's sports activities. Dan feels he lives in the best school system and very much appreciates what Lowell Area Schools offers his children.
Jessica Curtis: Trustee
Jessica was appointed to the Board in November 2020. Her term expires December 2022. She is the Director of Sales and Marketing at Viotron International. She holds a Bachelor of Science from Central Michigan University after graduating from Lowell High School in 1999. Jessica has served as the secretary to the Lowell Education Foundation since 2012. Jessica and her husband Mike are lifelong residents of Lowell. They have three children (Ella-9th grade, Macy-5th grade, & Kellen-1st grade) that currently attend Lowell Area Schools. Jessica is looking forward to collaborating with parents, students, teachers, and administrators to increase educational opportunities for all students and continue our tradition of excellence within our district.
Notices, Agendas and Minutes
Regular Meetings
May 10, 2021 (Virtual Meeting) -

Posting,

Agenda, Approved Minutes
April 12, 2021 (Virtual Meeting) -

Posting,

Agenda,

Approved Minutes
March 8, 2021 (Virtual Meeting) -

Posting,

Agenda,

Approved Minutes
February 8, 2021 (Virtual Meeting) -

Posting,

Agenda,

Approved Minutes
January 11, 2021 (Virtual Meeting) -

Posting,

Agenda,

Approved Minutes
December 14, 2020 (Virtual Meeting) -

Posting,

Agenda,

Approved Minutes
November 9, 2020 (Virtual Meeting) -

Posting,

Agenda,

Approved Minutes
October 12, 2020 (Virtual Meeting) -

Posting,

Agenda,

Approved Minutes
September 14, 2020 (Virtual Meeting) -

Posting,

Agenda,

Approved Minutes
August 10, 2020 (Virtual Meeting) -

Posting,

Agenda,

Approved Minutes
July 13, 2020 -

Posting,

Agenda,

Approved Minutes
June 8, 2020 (Virtual Meeting -

Posting,

Agenda,

Approved Minutes
May 18, 2020 (Virtual Meeting) -

Posting,

Agenda,

Approved Minutes
April 20, 2020 (Virtual Meeting) -

Posting,

Agenda,

Approved Minutes
April 13, 2020 - CANCELED
March 9, 2020 -

Posting,

Agenda,

Approved Minutes
February 10, 2020 -

Posting,

Agenda,

Approved Minutes
January 13, 2020 -

Posting,

Agenda,

Approved Minutes
December 9, 2019 -

Posting,

Agenda,

Approved Minutes
November 11, 2019 -

Posting,

Agenda,

Approved Minutes
October 14, 2019 -

Posting,

Agenda,

Approved Minutes
September 9, 2019 -

Posting,

Agenda,

Approved Minutes
August 12, 2019 -

Posting,

Agenda,

Approved Minutes
July 8, 2019 -

Approved Minutes
June 10, 2019 -

Approved Minutes

Work Session Meetings
May 24, 2021 -

Posting - virtual
April 26, 2021 -

Posting - virtual
March 22, 2021 -

Posting - virtual
February 22, 2021 -

Posting - virtual
January 25, 2021 -

Posting - virtual
November 23, 2020 -

Posting - virtual
October 26, 2020 -

Posting - virtual
September 28, 2020 -

Posting - virtual
August 24, 2020 -

Posting - virtual
August 3, 2020 -

Posting
June 29, 2020 -

Posting
May 29, 2020 -

Posting
April 27, 2020 - CANCELED
March 23, 2020 - CANCELED
February 24, 2020 -

Posting
January 27, 2020 -

Posting
November 25, 2019 -

Posting
October 28, 2019 -

Posting
September 23, 2019 -

Posting
August 26, 2019 -

Posting
Special Meetings
Special Meeting - May 24, 2021 -

Posting - virtual
Expulsion Hearing - April 26, 2021 -

Posting - virtual unless parents request closed session
Board Retreat - April 24, 2021 -

Posting - virtual
Facilities Ad Hoc - March 18, 2021 -

Posting - virtual or in-person
Special Meeting - January 11, 2021 -

Posting - virtual (meeting will be closed session)
Athletic Ad Hoc - December 14, 2020 -

Posting - virtual
Facilities Ad Hoc - December 10, 2020 -

Posting - virtual
Special Meeting - November 30, 2020 -

Posting - virtual
Special Meeting - September 28, 2020 -

Posting - virtual
Reinstatement Hearing - September 28, 2020 -

Posting - closed virtual
Special Meeting - June 29, 2020 -

Posting
Truth-In-Taxation Hearing (Virtual Meeting) - June 8, 2020 -

Posting
Athletic Ad Hoc - December 19, 2019 -

Posting
Special Meeting - December 16, 2019 -

Posting
Facilities Ad Hoc - December 12, 2019 -

Posting
Student Discipline Hearing - November 12, 2019 -

Posting
Student Discipline Hearing - October 21, 2019 -

Posting
Student Discipline Hearing - October 17, 2019 -

Posting
Athletic Ad Hoc - October 8, 2019 -

Posting
Facilities Ad Hoc - July 25, 2019 -

Posting
Facilities Ad Hoc - August 22, 2019 -

Posting