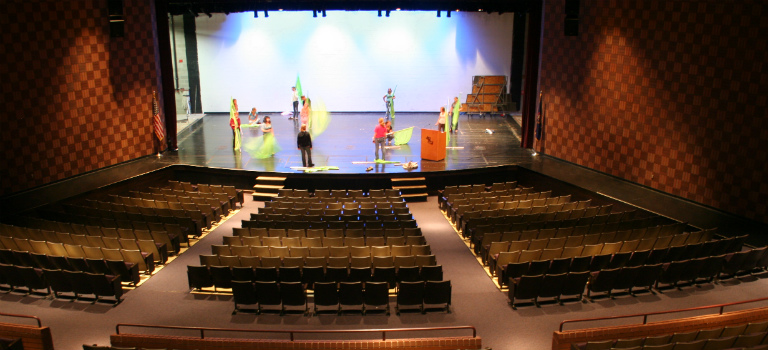 Performing Arts Center
Located inside Lowell High School , near the west entrance, the Lowell Performing Arts Center is a state-of-the-art performance facility featuring excellent acoustics and seating for 725 guests. The Center provides a variety of services for the community. First and most important, it is a performance venue and gathering space for all of the programs that serve the students of our district such as musicals, band concerts, choir concerts, orchestra concerts, assemblies and talent shows.
Professional groups, non-profit organizations, business and individuals can rent the Center for a fee. For more information about the Center or to discuss renting the Center please contact the Director.
Visit our

Theater Department for information about upcoming performances, sponsorship and advertising.
For a list of upcoming events please visit our

Facebook page.